Rebuilding a Torpedo Freilauf hub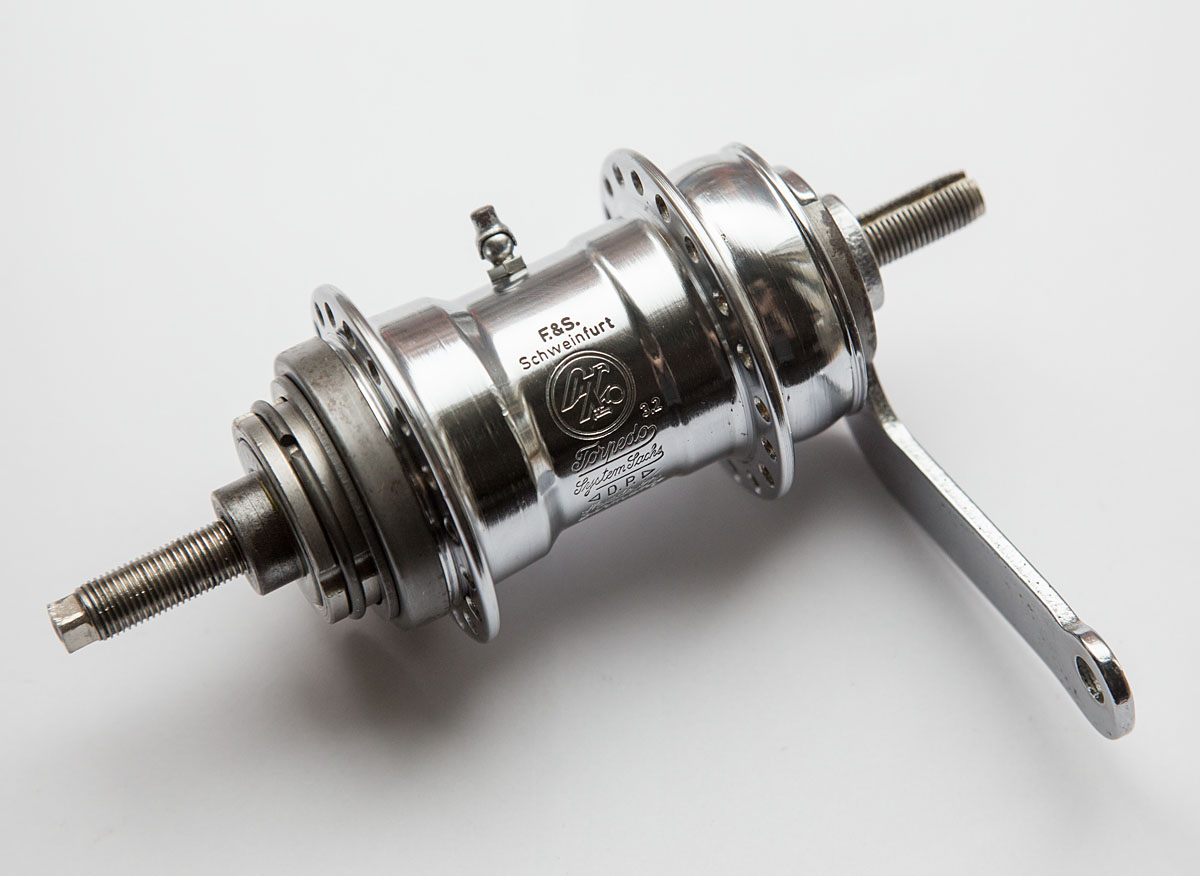 The old roller-locked Torpedo coaster brake hubs are very robust and can provide decades of problem-free operation if properly lubricated and dirt is kept out of the bearings. Let us overhaul this good looking example from 1965.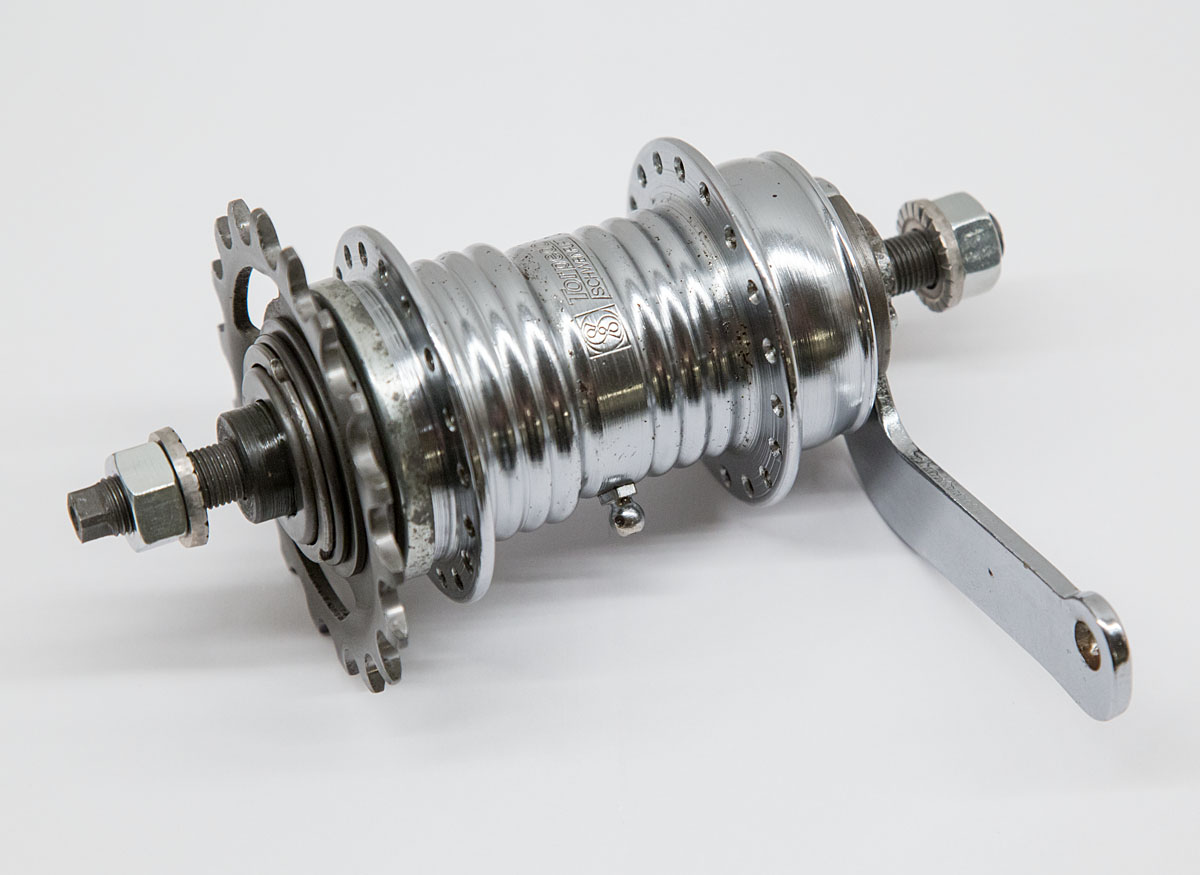 There is also a later revision of this hub with a grooved/rippled hub shell. It is mechanically the same.

Notice the step in the diameter of the drive side of the hub. This distinguishes it from the otherwise similar-looking cone-drive Torpedo Komet and Jet hubs.


The original parts list and exploded-view drawing: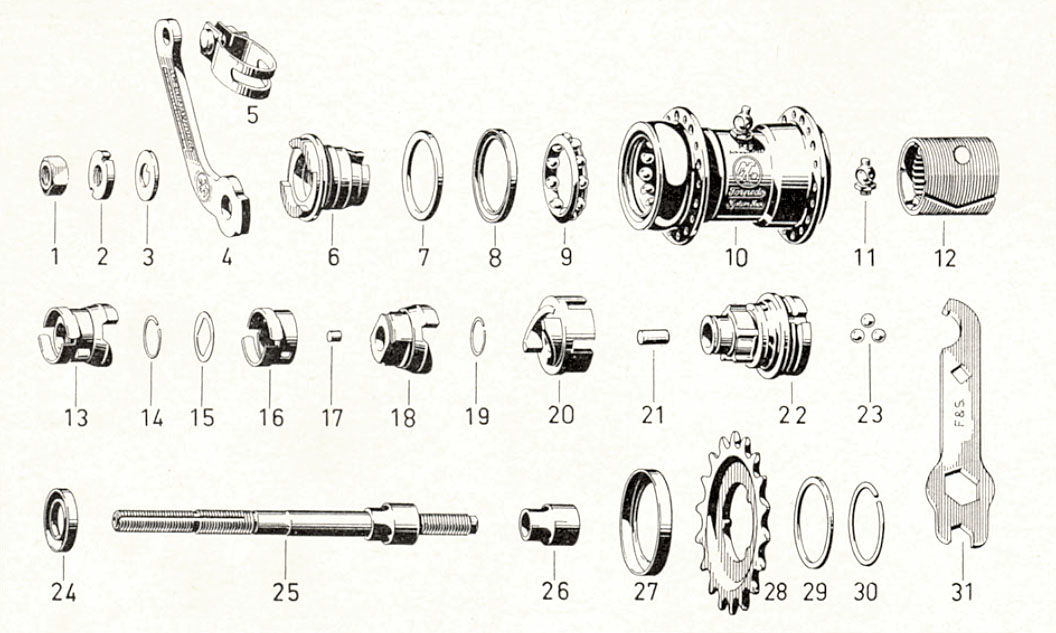 Hex nut 9.5 mm 3/8" 26 TPI (2)
Cap nut 9.5 mm 3/8" 26 TPI
Lock washer
Brake lever
Brake arm fitting
Lever cone
Lever cone cover
Press-in cap for hub shell
Ball bearing (2)
Hub shell
Lubrication nipple
Brake Cylinder
Brake cone assembly
Circlip
Washer
Friction spring sleeve
Roll 4.5 mm (2)
Brake cone
Circlip
Roller guide ring
Driving roll 6.5, 6.6 or 6.7 mm (5)
Driver
Ball bearing ring or 10 loose 1/4"
Dust cap for driver
Axle with fixed cone
Fixed cone
Dust cap
Sprocket, push-on type
Washer
Circlip
Hook spanner
If you need spare parts for this model of hub, contact Jens Hansen at torpedo-coasterbrake.com or scheunenfun.de

All the parts de-greased and cleaned: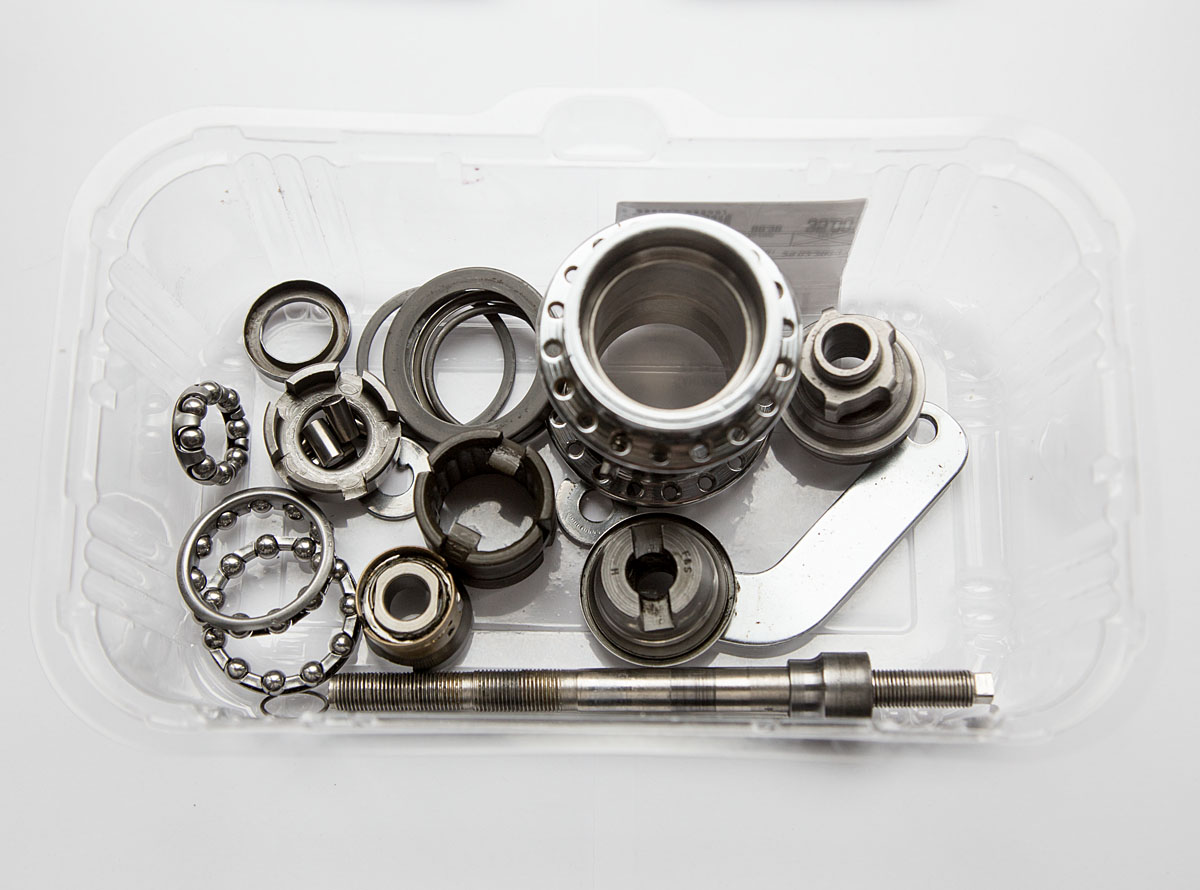 This hub has some minor pitting on the fixed bearing cone on the right side due to some dirt that had entered the bearing. If the pitting is not too deep, the hardened cone can be re-ground in a lathe, or in this case, a poor man's lathe consisting of a electric hand drill mounted in a vise.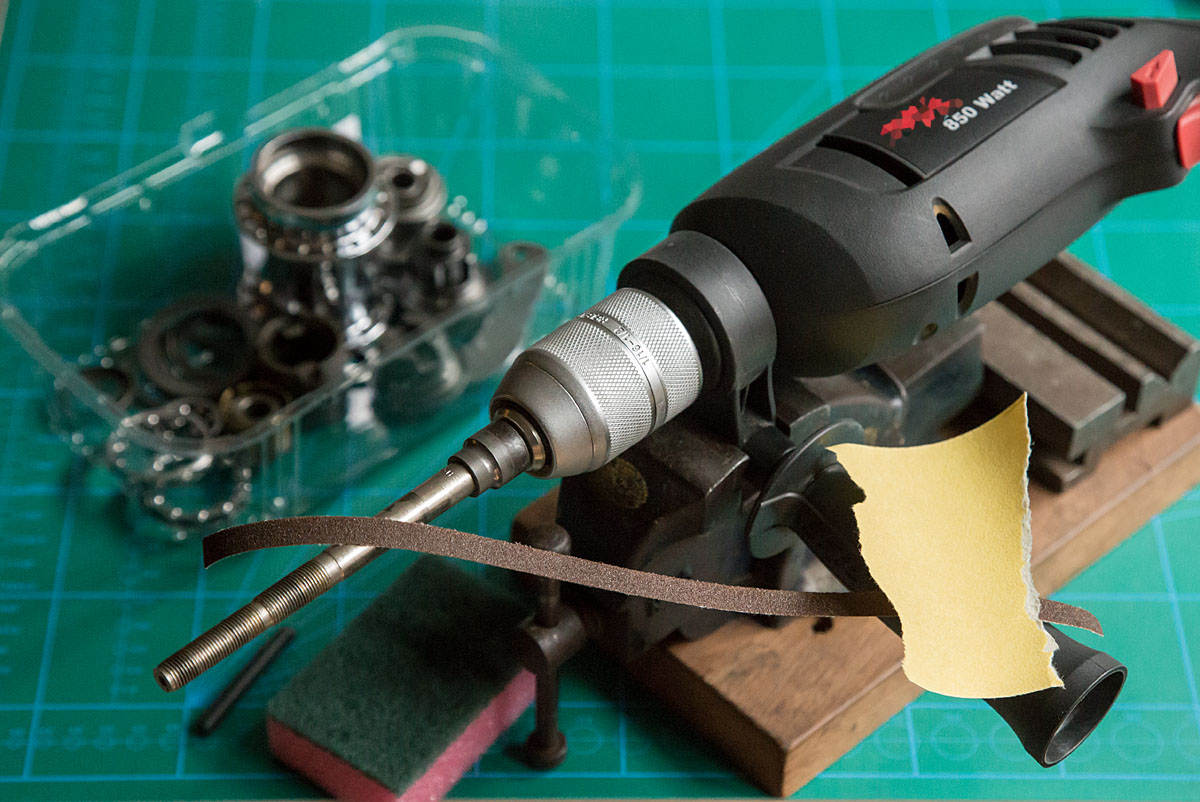 A close-up of the bearing surface damage and a strip of coarse emery cloth (finer grit sand paper and a scrubbing sponge will be used for a finishing polish).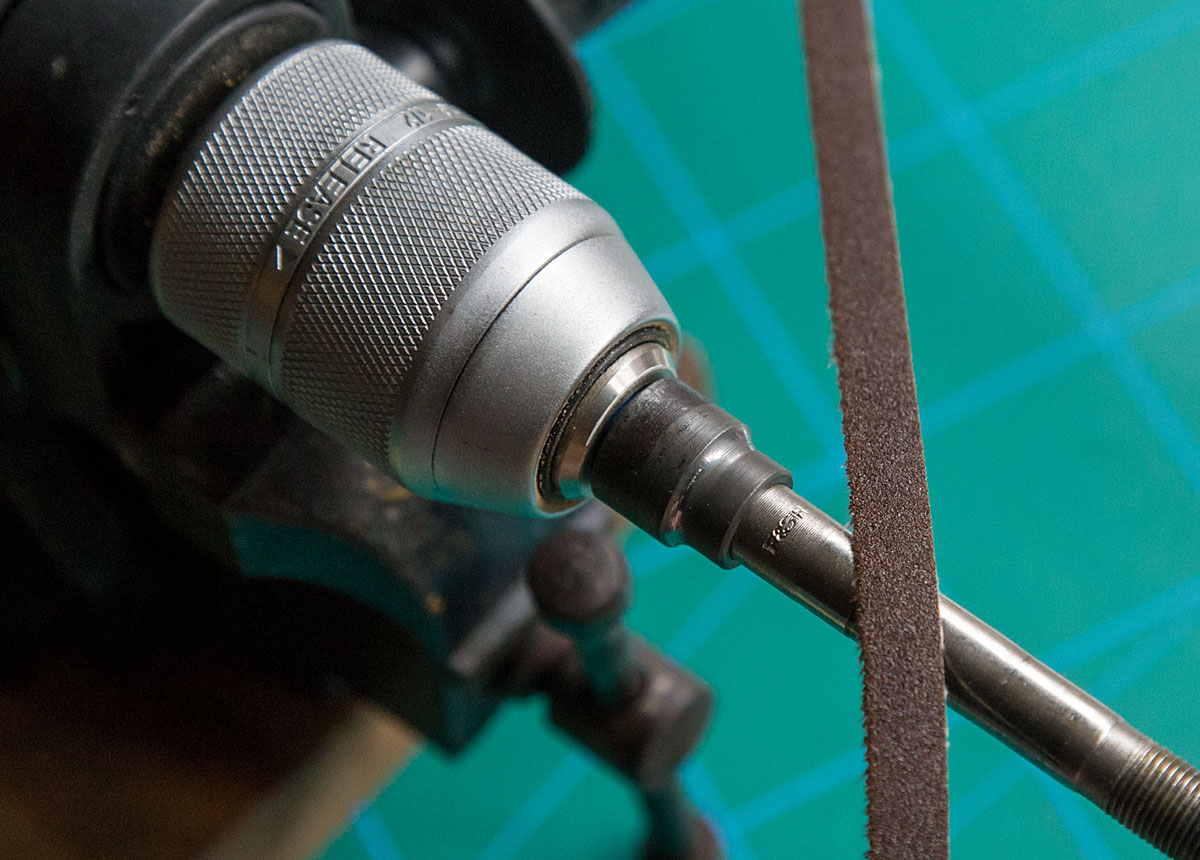 Wrap the emery cloth around a rounded object that matches the contour of the bearing surface and grind the surface, pressing primarily in the axial direction with the drill spinning from half to full speed. Re-position the emery cloth frequently on the rounded object to present a fresh section of cloth, as grinding dust will quickly build up on the emery.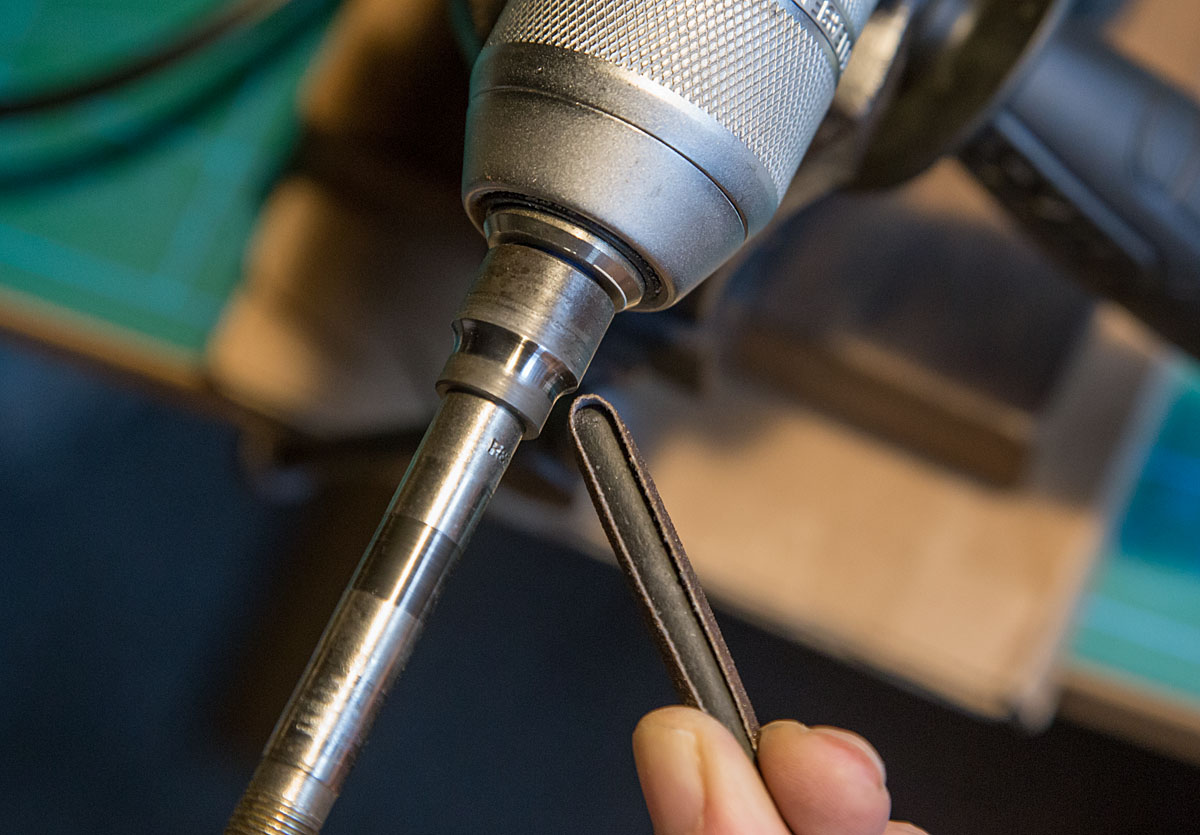 The finished result after polishing with finer grit sand paper and a scrubbing sponge. Painter's tape can also be seen wrapped around the axle, to protect the threads when it was clamped in the drill chuck.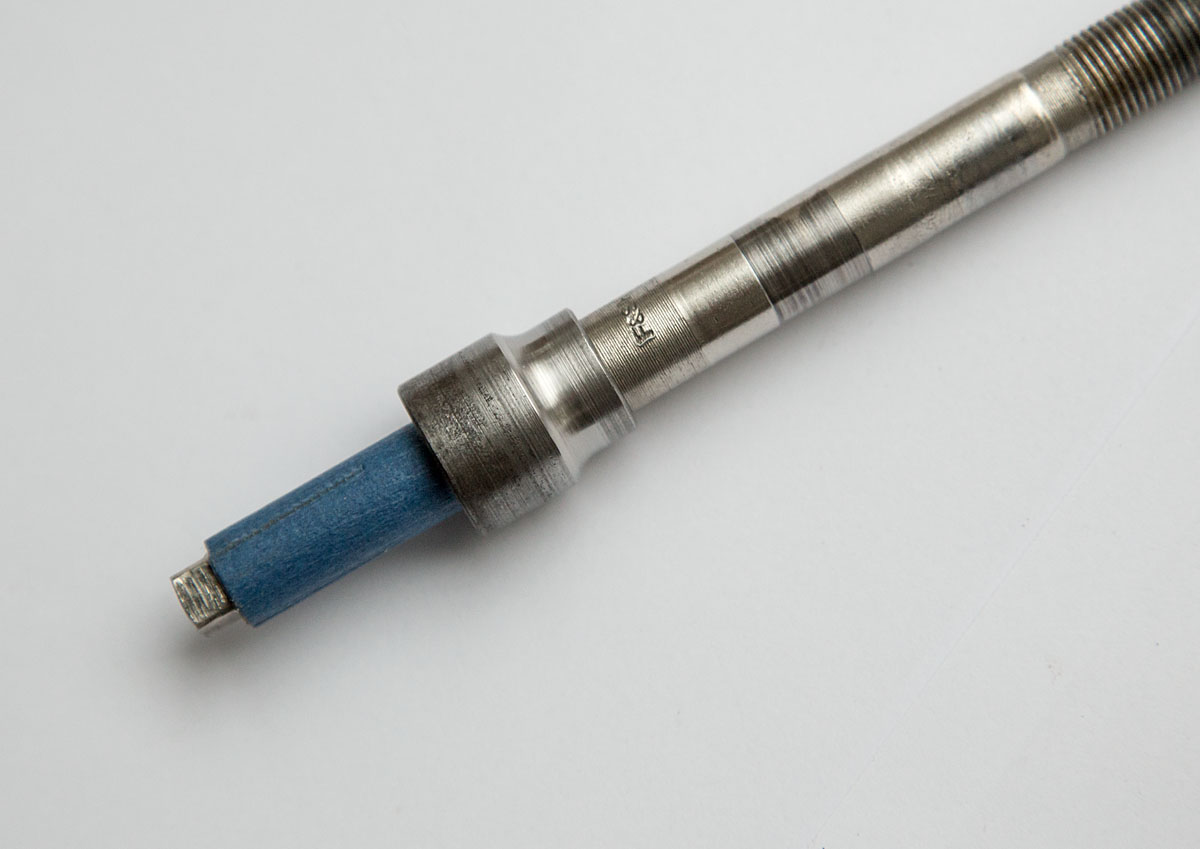 Ready for re-assembly: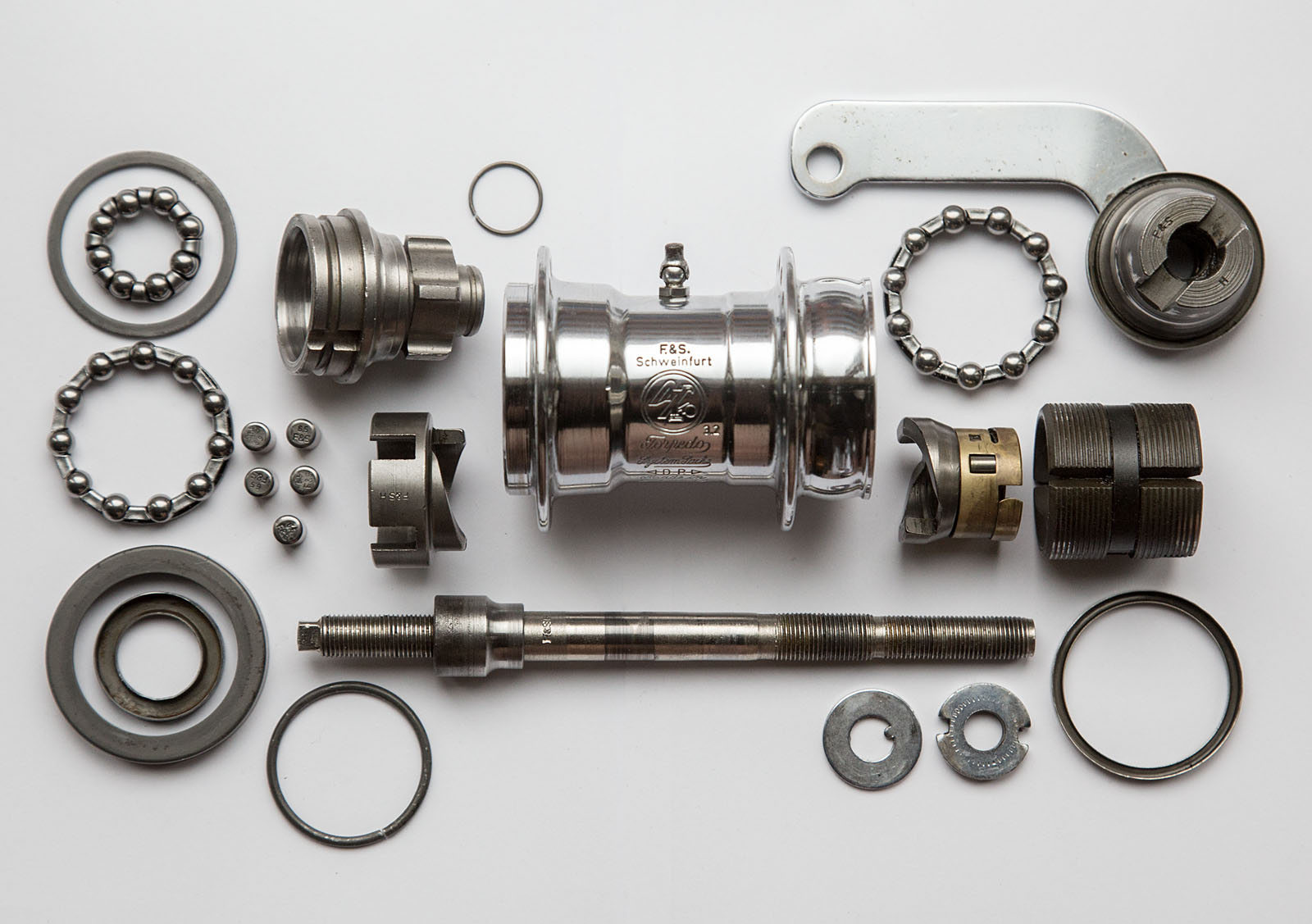 Mount the axle vertically in a vise and build it up starting with the drive side components. The bearings and axle get ball bearing grease, but the freewheel mechanism's ramps, rollers and cage only motor oil. This is very important, as the rollers need to be able to move freely to engage and disengage with the inner hub shell surface.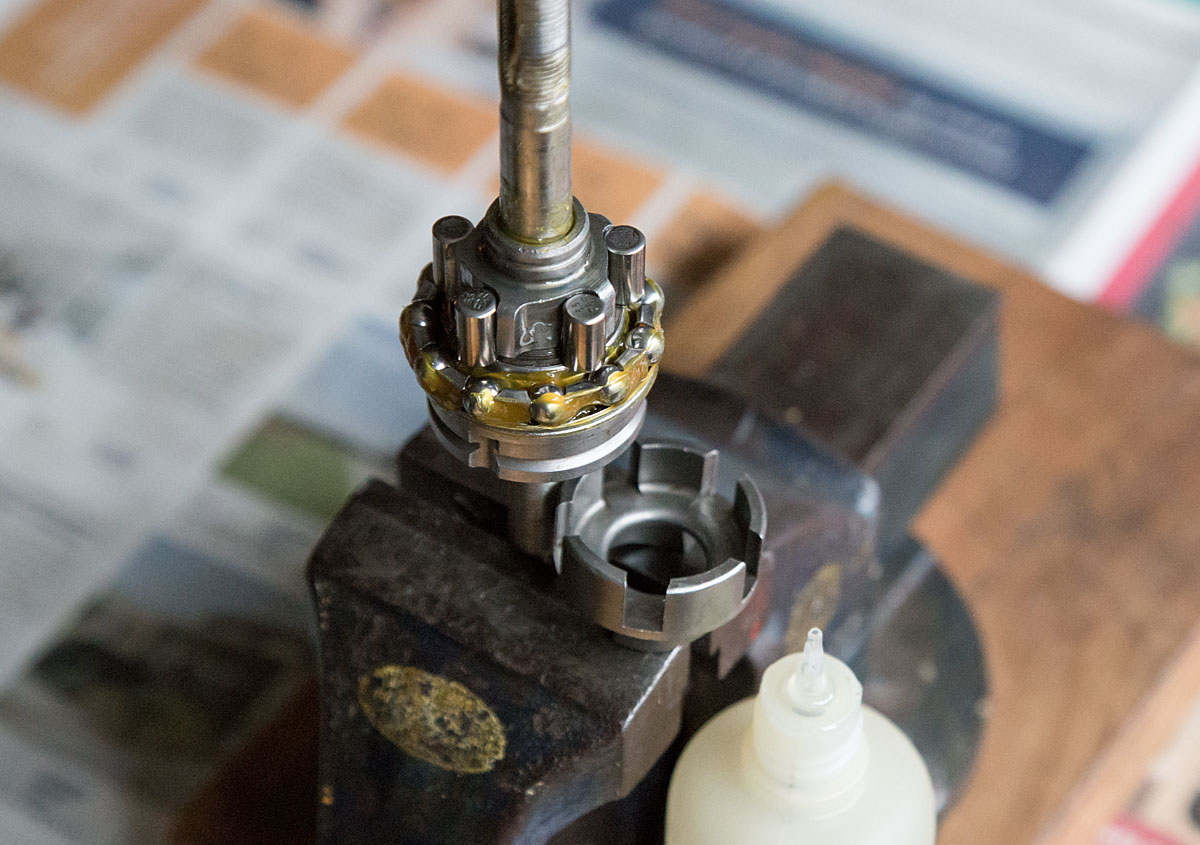 Freewheel mechanism assemby complete.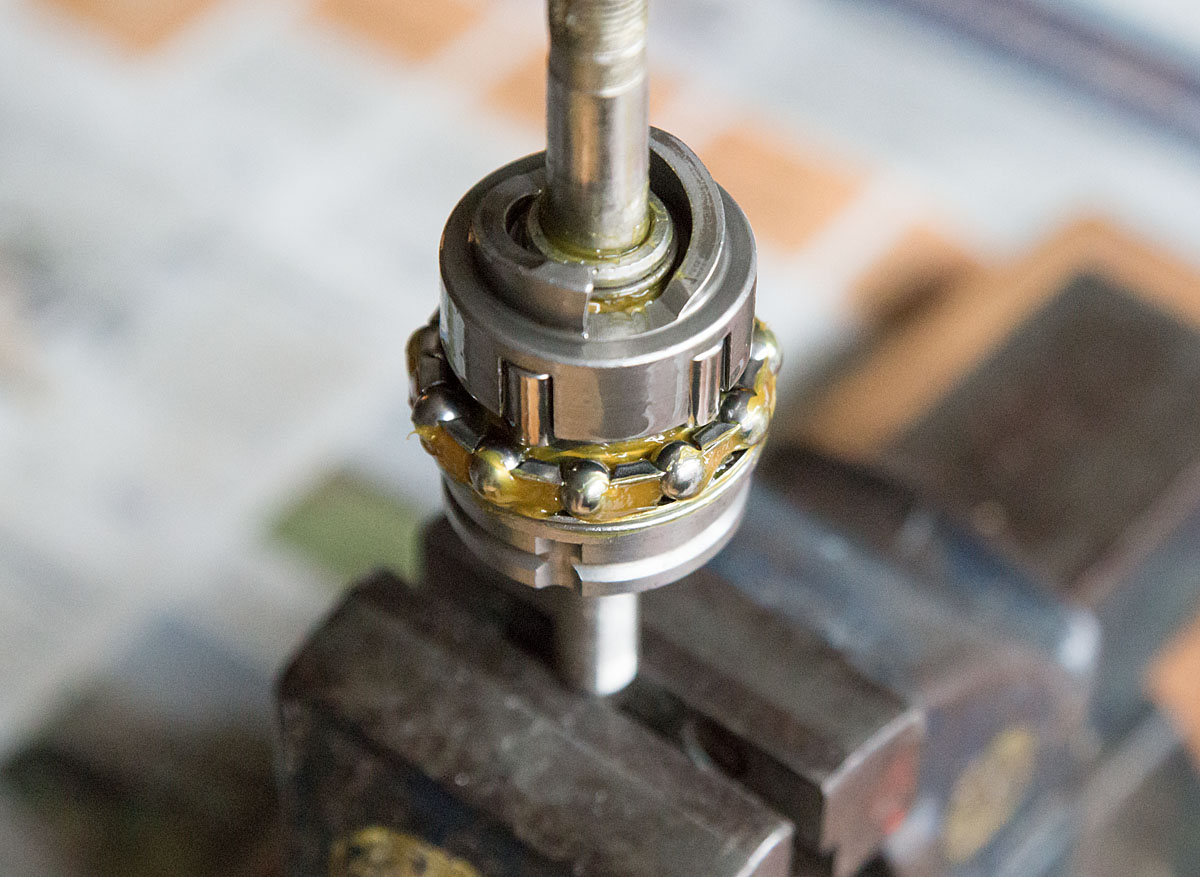 Continue with the build-up and make sure to grease the rest. The brake cylinder should get high temperature resistant brake grease if it is the later steel version, or household Vaseline (according to Jens Hansen at scheunenfun.de) if it is the earlier brass/bronze version.

A worn brass brake cylinder will have a blank, polished surface. To restore some of the grip, the surface can be roughed up with a rubber-backed sanding disc in a hand drill and/or hand sanding. Make sure to remove as little material as possible, the goal is just to clean it up and expose a fresh surface.